Uniti Group Inc. Completes Sale of Latin America Tower Portfolio
LITTLE ROCK, Ark., April 02, 2019 (GLOBE NEWSWIRE) -- Uniti Group Inc. ("Uniti") (Nasdaq: UNIT) announced today that it has completed the sale of its towers portfolio in Latin America to an entity controlled by Phoenix Tower International ("PTI").  At closing, PTI will acquire approximately 500 towers located across Mexico, Colombia and Nicaragua.  Total consideration was approximately $100 million.
Citi served as exclusive financial advisor to Uniti in connection with this transaction.
ABOUT UNITI
Uniti, an internally managed real estate investment trust, is engaged in the acquisition and construction of mission critical communications infrastructure, and is a leading provider of wireless infrastructure solutions for the communications industry.  As of December 31, 2018, Uniti owns 5.5 million fiber strand miles, approximately 430 wireless towers, and other communications real estate throughout the United States. Additional information about Uniti can be found on its website at www.uniti.com.
ABOUT PHOENIX TOWER INTERNATIONAL
Phoenix Tower International ("PTI") owns and manages over 6,000 towers, 986 km of fiber and over 80,000 other wireless infrastructure and related sites throughout the United States, Puerto Rico, US Virgin Islands, Costa Rica, Panama, El Salvador, Guatemala, Colombia, Peru, Mexico, Dominican Republic, French West Indies, Jamaica, Argentina, Ecuador, and Bolivia.  Headquartered in Boca Raton, Florida, PTI was founded in 2013 with a mission to be a premier site provider to wireless operators across the Americas in high-growth markets. PTI's investors include funds managed by Blackstone Tactical Opportunities and John Hancock, as well as various members of the management team. For more information, please visit www.phoenixintnl.com.
INVESTOR AND MEDIA CONTACTS:
Mark A. Wallace, 501-850-0866
Executive Vice President, Chief Financial Officer & Treasurer
mark.wallace@uniti.com
Bill DiTullio, 501-850-0872
Director, Finance and Investor Relations
bill.ditullio@uniti.com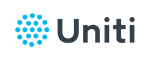 Source: Uniti Group Inc.